Fresh Coat Painters
Fresh Coat is the flagship in the Strategic Franchising System's portfolio of five national brands and benefits from that thirty-year track record of franchising expertise and success. As one of the largest and fastest-growing painting companies in the world, Fresh Coat proudly continues this legacy of success, innovation, financial strength, and franchise owner satisfaction.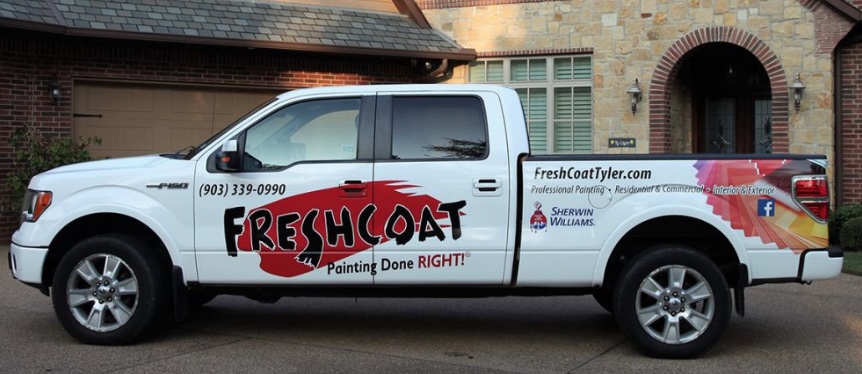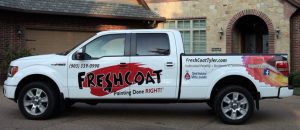 Painting is a big piece of the home services industry projected to grow into a trillion-dollar business by 2026. At better than 35% annual growth, you'll have the opportunity to make substantial income. Better yet, painting is always in demand, in both good times and bad. It's one of the most impactful and affordable home-improvement projects and investments a homeowner can make, no matter the economy or housing market. People always want to update and change their living and workplace environments.
Why Choose A Fresh Coat Franchise?
Two Franchises for the Price of One
• Serve Both Residential & Commercial Markets, No Restrictions or Extra Fees
• Your Exclusive Territory Protects Both Markets, Unlike Some Competitors
• No Additional Fees Charged to Serve Commercial Accounts
• Free, Vetted National Accounts Leads Are Like "Instant Business in Your Inbox"
WadSaver Members earn a $15,000 rebate when they buy a Fresh Coat franchise
Affordability Ensures Quicker Path to Profits
• Among the Lowest Franchise Fee, Branding & Technology Fees in the Industry
• The Lowest Monthly Royalty Minimums, Critical as You Ramp Up Your Business
• Unlike Others, We Don't Charge You and Your Management Team for Training
• Unlike Others, We Don't Charge You Fees to Serve Commercial Projects
• All These Lower Costs Help Make Your Profit Potential Higher
How much can you earn?
"The average annual gross revenue of franchisees in our network in 2021 was  $632,895."*.
*As disclosed in Item 19 of the Fresh Coat Painters' 2022 Franchise Disclosure Document. The results for new locations may differ from the represented performance. There is no assurance that you will sell as much. This is not a franchise offering. An offering is made by Franchise Disclosure Document only.
Industry Leading Software to Smoothly & Profitability Run Your Business
• Customized, State-of-the-Art Estimating & Instant-Quoting Software
• Built-in Marketing Automation to Generate Repeat Customers & Referrals
• Integrated with Billing and Accounting
• Integrated with On-Line Review Generation and Management
• Stand Apart from Others That Are Less Professional, Automated, & Branded
The Winner's Circle, A True Partnership
• Earn Back Your Entire Franchise Fee
• We're Committed to You and Invest in Your Success
• No One Else Offers Such a Powerful Incentive & Support Program
• Proof We Stand Behind You and Our Proven Business Model
A Marketing First Philosophy
• We Think & Act Like a Marketing Company, not a Technical Painting Company
• This Helps Us Deliver an Abundance of Leads to You
• A Dedicated National Accounts Team to Send You Profitable Projects
• We Help You Assess & Profitably Bid on Commercial & Government Projects in Your Area
• We Invest Heavily in Marketing Tech, Automation, and Talent for Your Benefit
• Proven Marketing Systems to Help You Recruit Plenty of Quality Painters & Estimators
• We Invest in Market Research & Strategic Data Analysis to Continually Improve Our Results

No Guts, No Glory!
It's OK to make yourself uncomfortable. In fact, it's necessary in order to create change in your life. Successful people always push themselves and step outside their comfort zone to achieve the kind of lifestyle they truly want."
Gary Green, Founder of Fresh Coat Franchise
Watch – Five Reasons Fresh Coat Is Different
Scan with your phone camera.