Start A Plumbing Business
Don't Know a Thing about Plumbing? You Don't Need To.
When you first launched your business, you wanted to be the boss. A business owner. Even more than that, you wanted to be able to make a living for yourself and your family and enjoy the fruits of your labor. But on top of unclogging drains, you've got to field calls, schedule visits, estimate jobs, wrangle employees, keep the books up to date, buy and repair equipment. And you're hustling through it all day, nearly every day. But that's just how it is in our industry. Right?
Meet Mr. Rooter® Plumbing – An Opportunity To Make Your Plumbing Business Work For You.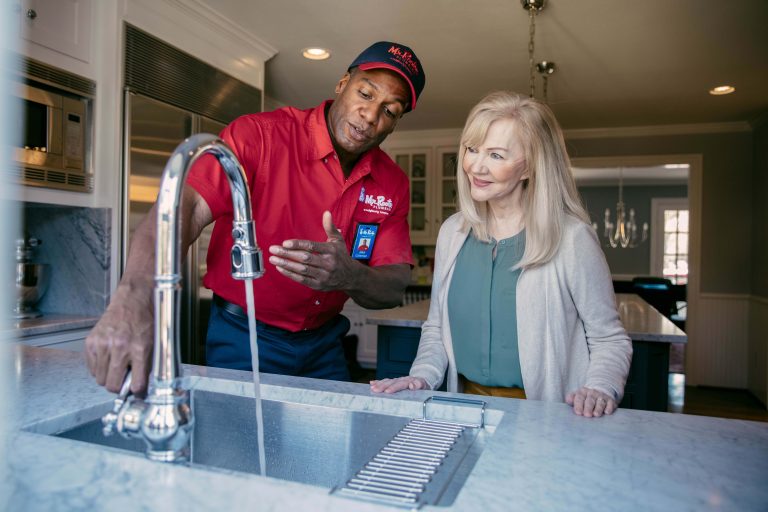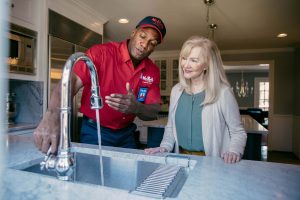 As experts in all things plumbing since 1970, we at Mr. Rooter Plumbing know how demanding it is to own and operate an independent plumbing business single-handedly. But we've spent the last 50 years perfecting our systems and processes to help a plumbing business flow more smoothly than you thought possible. And we want to share that experience with seasoned plumber-preneuers like you.
You're The Expert We don't train plumbers.
We train business owners. You've already got the technical knowledge you need, we're just here to help you capitalize on it.
You Don't Have To Go It Alone
Everybody needs a little help sometimes. With us, you'll get multi-faceted support from the best in the business – no matter what comes down the pipe.
Building Your Dream Business
Learn the best practices in the industry from a team of experts to get the most from the business you've spent so much time and energy building.
"I needed the training on how to get out of the truck and focus on running the business. That is exactly what Mr. Rooter Plumbing helped me to do."Brad Sims Franchise Owner, Mt. Pleasant, Michigan
With Us, Business Training And World Class Franchise Support Come Standard.
One of the best things about franchise ownership is the ability to be in business for yourself with the backing of an experienced franchisor and a network of seasoned, helpful fellow franchise owners. Take Advantage Of Technology Our custom business management software is an all-in-one system meant to make running the business easier so you can focus on the important stuff, like estimates and promotion.
Build A Strong Team
Finding the right techs to build your team is always a challenge, but our third-party, industry-leading hiring and on-boarding platform makes the job much easier.
Learn Our Established System
Mr. Rooter Plumbing's training program includes classroom-style and hands-on operations, sales, and marketing training to help you take your business to the next level.
Growth Through Visibility
Capitalize on the most effective techniques in local, national and digital marketing, as well as targeted strategies to keep the phone ringing and make the most of your territory.
Stay Connected
Get ongoing training and guidance whenever you might need it from a seasoned Franchise Business Coach, and strategize with other accomplished Mr. Rooter Plumbing franchise owners at regional and national gatherings and workshops.
Discounts: 15% Off Initial Franchise Fee For Qualified Veterans 
The Neighborly Advantage
Not only will you enjoy the extensive support and services provided by Mr. Rooter with your franchise, but you will also become part of our parent company. Neighborly® is the world's largest and fastest-growing family of home service brands with 29 home service brands and more than 5,000+ franchises in nine countries.
As a part of Neighborly®, Mr. Rooter franchise owners may gain exposure and leads via customers of other Neighborly® brand franchises in their community. We also offer cross-marketing promotions and campaigns to generate business for our Neighborly® family of home service brands. 
Scan with your phone camera.