Messaging Tools for Local Business.
Customers are changing the way they make purchase decisions in 3 major ways.
They'd rather text than talk
They use Google to find a business
They read online reviews to form an opinion
Podium gives you the tools to tackle all three.
Our communication platform for local businesses is the simplest way to collect reviews, get found online, talk to customers in real-­time, and get paid—all through text.
WadSavers – Try Podium For Free & Save 10% On The Full Service
Watch the demo to see how your business can use messaging tools to get more reviews, capture leads, and close deals faster. 10% discount for WadSaver members.
How Podium Can Help You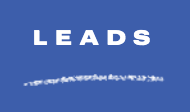 Win more leads. 
Turn online prospects into offline buyers by not only standing out where they're searching, but also by providing a convenient way to get in touch—no matter where they're looking for you.
 Earn repeat customers
Answer questions, schedule appointments, and close the deal without the hold music and phone tag. It's the best way to earn repeat business and turn customers into promoters.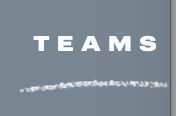 Do more as a team
Keep everyone on the same page, convert leads more efficiently, and meet customer needs all by messaging each other within Podium.
Trusted by over 55,000 businesses.
Scan with your phone camera.