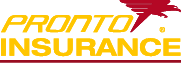 Pronto offers strong and flexible auto insurance options
At Pronto, we know that insuring your vehicle is more than just a basic obligation. You can customize your policy with the option to choose between our policy packages, 1,2,3,6 and 12 month terms.
Our coverages include Liability, Physical Damage, SR22, Roadside Assistance and much more.
WadSaver Members Save 50% on Agency Fees
Essential package
♦ Auto Liability
♦ Uninsured / Underinsured Motorist (UM/UIM) Coverage
♦ Personal Injury Protection (PIP) Coverage
♦ Roadside Assistance (available for 6 month policies)
Comprehensive Package
♦ Auto Physical Damage Policy
♦ Collision Coverage
♦ Comprehensive Coverage (or otc)
♦ Rental Coverage
♦ Towing Coverage
♦ Custom Equipment
For a quick & personalized quote call
Scan with your phone camera.