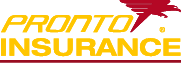 Rest easy knowing your home is covered
Life has its own stresses and you should be able to rest easily. Let us take care of your home in case of a disaster or accident. Our home insurance packages will take care of all your needs so you can get on with life when things get in the way.
WadSaver Members Save 50% on Agency Fees
Homeowners Package
♦ Protection for Your Home & Property
♦ Hurricane
♦ Hail & Wind Coverage
♦ Replacement Cost of Dwelling
♦ Residential Glass
♦ Animal Liability
♦ Optional Enhanced Coverage
Pronto Insurance Homeowner's Coverage is available in

California & Texas
Call us for more information 1-855-910-9147
Scan with your phone camera.