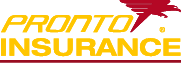 A Premier Insurance Franchise Opportunity focusing on the
$1.9 Trillion

American Hispanic market
Reasons To Invest
1. Huge, Growing & Underserved Market
The US Hispanic population reached 62.1 million in 2020, an increase of 23% over the previous decade. Traditionally underserved by the mainstream insurance industry.
Hispanic purchasing power – $1.9 trillion in 2020. Hispanic buying power accounted for 11.1% of U.S. buying power in 2020, up from only 5% in 1990
US Insurance market – $40 Billion
2. Simple, Focused Business Model 
A full suite of insurance products, with auto, home, commercial, and more
Strong brand awareness with marketing materials laser-focused on the Hispanic market
Competitive pricing to boost market share and ROI
Low-cost retail locations that can be built quickly
Recession Resilient – While other franchise opportunities are impacted by a down market, insurance is something that everyone must have. Leading to sustained business regardless of the economic conditions.
3. Strong, Ongoing Support
An extensive training program that includes classroom and on-the-job training – No Insurance Experience Needed
Backed by Industry Leaders – Pronto's parent company, RPS/Arthur J. Gallagher & Co., has been in the business for over 100 years as one of the largest insurance brokers in the world.
Territories available in California & Texas
CALL  1-855-687-7088
WadSaver Members Save on Pronto Insurance Franchises
Buy One or two locations – (25% off the franchise fee)
Buy Three or Four – (50% off the franchise fee)
Buy Five or more –  (66.7% off the franchise fee)
This website and the franchise sales information on this site do not constitute an offer to sell a franchise. This offer of franchise can only be made through the delivery of a Franchise Disclosure Document (FDD). Certain states require that we register the FDD in those states. The communications on this website are not directed by us to the residents of any of those states. Moreover, we will not offer or sell franchises in those states until we have registered the franchise (or obtained an applicable exemption from registration) and delivered the FDD to the prospective franchisee in compliance with applicable law.
Scan with your phone camera.