JOIN TERIYAKI MADNESS!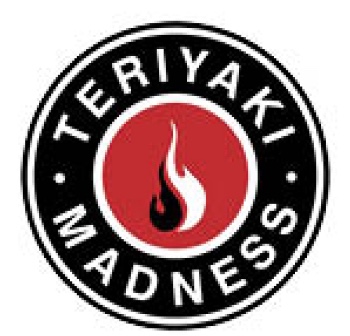 THE

#1

FASTEST GROWING BIG RESTAURANT CHAIN!
Huge & Growing Market 
The $150 billion dollar US Fast Casual Restaurant industry has grown 550% in the past 20 years  – that's more than 10x the growth of the overall fast-food industry.
Forecast to grow an additional 11% between 2023 & 2027.
Teriyaki Madness (TMAD) is one the standout, fastest growing brands in the Fast Casual Restaurant industry.
WadSaver members

SAVE 20%

on the franchise fee
Why You Should Invest 
⇒ Revenue – $1.10 Million: Average TMAD Restaurant Revenue – $1,105,186*  
⇒  Growth – 33%: Stacked same-shop-sales growth; up 33% 2022 vs. 2020*
⇒ The Food – Delicious, healthy & fresh food – in sync with today's healthier lifestyle.
⇒ Simple Business Model – simple & scaleable concept
⇒ Real Estate Footprint – small footprint, ideally located – think strip malls.
⇒ Fastest Growing Food Segment – The Asian food industry, and in particular the Asian fast food segment, is forecast to be the fastest growing food category over the next 4 years; 2023 – 2027
Why NOW?
⇒ Expanding rapidly nationwide – Territories are going fast (130+ shops already open!)
Savings For WadSaver Members
WadSaver members earn a  20% discount on Teriyaki Madness' franchise fee. Based on the number of units you are awarded (1, 3, 5), you would save:
CEO explains how TMAD helps franchisees succeed
Teriyaki Madness Franchisees Share Their Stories 
Teriyaki Madness Franchisees Tim McCurry, Qing Li, and Michael Janes share their experiences as Teriyaki Shop owners.
FOR MORE INFORMATION ABOUT A TERIYAKI MADNESS FRANCHISE, CONTACT:
[email protected] | (303) 997-0727
WadSaver members

SAVE 20%

on the franchise fee

Based on the number of units awarded (1, 3, 5), save single $9,000 – 3 pack $19,800 – 5 pack $30,000.
130 Territories already awarded – 0pportunities going fast – Apply Today!
* Please refer to the Franchise Disclosure Document, FDD
Scan with your phone camera.